Transformation Brainstorm
Portrait Transformation - Time
For this task I used Photoshop to age young people by at least 60/70 years, using images I found online and images I took myself. In doing this I managed to display the idea of transformation over time, this technique was almost like a predicting tool, creating what people could look like when they are older.
For this task our aim was to take pictures of young people (16/17) and make them look old by merging their faces with that of older people on Photoshop. Below is a slideshow explaining the process in which I took to create the images above:
Bobby Neel Adams
Response to Bobby Neel Adams
For this task I took images of my mum, dad and sister and merged them together to see what similarities their faces had. I used photoshop to merge them the first time and then printed out the same images, ripped them in half and stuck them together on card. I felt that the merging of my mum and sister's face didn't go aswell as the merging of my sister and dad (bar the beard). From this I can conclude that my dad and sister have more facial features in common than my mum and sister.
Camera Transformation
---
Object Transformation
Irving Penn
Transformation of Space
Below is the photograph I split into 6 A3 rectangles that I then stuck onto the stairway walls. Below this split image is a slideshow of what happened to our stairway walls when our whole class stuck our large images onto it. A once bare set of walls now covered in monochrome photographs. This task was in response to JR who I discuss more under the slideshow.
J.R
JR (identity unconfirmed but is the owner of the biggest art gallery in the world) exhibits freely in the streets of the world, catching the attention of people who are not typical museum visitors. His work mixes Art and Act, talks about commitment, freedom, identity and limit. After he found a camera in the Paris subway, he did a tour of European Street Art, tracking the people who communicate messages via the walls. Then, he started to work on the vertical limits, watching the people and the passage of life from the forbidden undergrounds and roofs of Paris. He created a film/video that re-inacts the riots in France and the knocking down of the buildings in which these rioters lived, on this building JR had stuck his photographs of the inhabitants of the building showing a sense of defiance and creating power and stability for the residents of the building. In our response we took photographs blew them up to A3 and stuck them on our staircase walls, whilst not an act of defiance or power, it still put forward the idea of identity as JR does.
Strand 1 - Derelict Transformation
I've decided to respond to her work because I like the alien feel to these images, giving people features they would never normally have. Her style of photography gives the images an obscure, unnatural feel to them, via the angle of her photographs, the positioning of the dots on her subject's body, the lighting and the way she has composed multiple people in a photograph. This use of mixed media gives her photographs an otherworldly, supernatural feel that appealed to me.
Strand 2 - Nature Transformation
Photographs Taken at The Tate
When visiting The Tate I took photos of my classmates spinning, I took multiple photos that I then made into GIFs. In relation to transformation these photographs allowed me to observe the change in the structure and shape of a persons body as they spin, and also capture their altering facial expression as they continuously rotate their whole body. From these GIFs you can also see who spins in the same circle and who seems to flail about. It was interesting to see all my images in a moving image as you can see the direct changes (transformations) that happens to a person as they do something like spinning.
Exhibition - Performing for the Camera
Development 1 - Object Transformation
​Shaqayeq Arabi
Development 2 - Object Transformation
Step 2: I then put the wrapper inside an empty multivitamins pot and put that in my oven. After around five - ten minutes I was presented with a green distorted mess, which I then went on to photograph in the studio.
Step 3: I took photographs of the mutated green pot in the studio and edited my favourites.
Visual Mind Map
Development 3 - Object Transformation
Development 4 - Childhood Destruction
Artist Link - Simon Ward
Development 5 - Object Transformation
To progress using toy soldiers I used a blow torch instead of an oven to melt them. I found this allowed me to be more specific with which parts of the soldiers I was melting, and it also meant that the whole soldier didn't melt completely allowing me to leave some parts untouched and others melted beyond recognition. I think that for toys using a blow torch is a good idea (small objects) but for when I was melting cups and straws and larger objects using the oven was the most appropriate idea.
Visual Mind Map
Development 5 - Childhood Destruction, Dolls
This development was an experiment to see whether or not I wanted to stray away from soldiers and move on to dolls. Ultimately I chose the soldiers but found this development really fun but quite morbid. I bought seven dolls from a toy shop, took them home and cut off their hair and removed their clothes. Following this I either burnt them with a blow torch or put them in a bonfire, each created different effects - the bonfire charred the dolls heavily and the plastic gathered up creating lumps and strings on the dolls, the blow torch left the dolls slightly charred but the burning was much more specific and creative compared to the random burning of the dolls in the bonfire which I couldn't control. I then took the dolls into the studio and took photos of them on a macro lens to be able to capture the minuscule details of the dolls. Following this I edited them on photoshop, upping their contrast, lowering their vibrance and editing the levels to achieve images with dark undertones and a morbid feeling to them, as dolls look incredibly realistic so seeing them destroyed and burnt like this is quite revolting but also intriguing once you accept that they're not real. I thought the outcome of this development was really good and fascinating but I did feel a bit at loss, as I wasn't sure where to go from there in relation to the dolls, feeling that it was a tad repetitive. As I came across this idea late in the development phase I feel if I had started with it I would have been able to develop it a lot further, so I chose to stick with soldiers as I felt it was a lot more flexible and more of an interesting and challenging task to bring them to life.
Artist Link - David Levinthal - Barbies
Final Piece - Childhood Soldiers brought to Life
For my final piece I decided to go with the soldiers, melting them with a blow torch and using bath towels to create a different landscape. Using photoshop I tried to age the photos and give them a jaded atmosphere like a battlefield. I was heavily influenced by David Levinthal for my final piece, trying to bring figurines to life. On photoshop I played around a lot with levels, contrast, vibrance and colourising (saturation) to create a mood that mirrored a war. I varied between using a macro lens and a normal lens, creating variety in my shots; my depth of field also varied depending on the amount of figurines in the image and what I wanted to focus on. I find my piece incredibly interesting because I feel like I succeeded in transforming a bath rug into a landscape, by using objects and putting them underneath the rug to create mountains for example and folded parts of the rug to create more texture. If I could I would have used more detailed figurines that didn't have bases to make them even more realistic, nevertheless I feel that my final piece is strong and succeeded in fulfilling the brief of transformation through my developments leading up to my final piece.
Artist Link - David Levinthal - Soldiers
Visual Mind Map
Powered by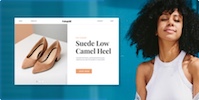 Create your own unique website with customizable templates.