Summer Task 2015
Exhibitions
Response to Irving Penn
Early Photography
Oldest Family Photo
Pattern and Structure
Photograms
Pinhole Camera
First Film
Shutter Speed
Shutter speed is how quickly the shutter opens and closes. The longer the shutter speed, the more light gets into the camera. Shutter speed is measured in fractions of a second such as; 1/2000, 1, 1/125 etc. Shutter speed usually works alongside aperture, you have to find the perfect balance between the two to capture a good image. When trying to capture movement without blur you are advised to use a fast shutter speed, alternatively if you are trying to capture movement blurred you use a slow shutter speed. For this section we experimented with shutter speed by taking photographs of balloons of water popping, portraits of people shaking their head and people jumping. Our use of shutter speed varied from 1/30 to 1/2000. All our images were taken on a SLR camera and we changed our aperture to fit our shutter speed as it was the priority. The changing in lighting outside didn't allow us to go any lower than 1/30 and the shortage of tripods meant there was an increased risk of the images being shaky if we used a low shutter speed, so we didn't go below 1/30. However, unfortunately when developing our film we accidentally allowed the roll of undeveloped film to become exposed to light so our film was sadly ruined. On the bright side my homework below shows some of my work at home with experimenting with shutter speed.
Shutter Speed - Homework
Powered by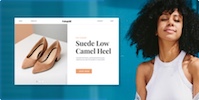 Create your own unique website with customizable templates.