Portraiture Brainstorm
MY PORTRAITURE - what you could represent about me through a portrait.
Myra Greene - Character Recognition
Myra's Work for Character Recognition
Response to Myra Greene
Unlike Myra I did not use the wet plate method to create my photographs but I did however put the light and camera incredibly close to my subjects face. Using a tripod and aperture of around f5.6 I took a variety of photos of different parts of my subjects face. Once taking a few I edited my favourites on photoshop. I made them black and white first, before darkening the colours within the image which helped define many of the aspects of my subjects face. As you can see below the freckles of my subject really stand out alongside her eyebrows and iris. The bottom photo defines her blemishes, the side of her nose ring and the creases in her eyelid with her eyeshadow, shinier than the rest of her face. This edit also managed to change the tone of the skin making you question what colour it really was. This I felt strengthened the relation between Myra and I's work as they question identity and alienate parts of a human, as Myra intended.
Character Recognition - Homework
For homework we were asked to take our response to Myra Greene even further at home, by taking images of my family and friends features. Below are my 'Selects' which are my favourite unedited photographs, below them are my 'Edited Favourites' where I edited the photos to make them more defined in black and white. I also attempted to manipulate the colour of my subjects skin via changing the contrast and darkening the colours in black and white to make them more defined and poignant. This technique also managed to highlight blemishes among the features making them seem more natural despite the editing. In my opinion my outcomes were successful as I have a variation of skin with make up on, aged skin, facial hair and young skin, which creates variety among my images.
Sayako Sugawara - Cyanotypes
My Response - Darkroom Techniques
To create this image, I exposed it's acetate form to white light for 1.5 seconds on photographic paper. I then got a paintbrush put it in a tray of developer then wiped the paint brush over my paper until I could see my subjects eyes. I held the piece of paper upright to allow the excess developer to drip. Once going through the process of fully developing my image, I could see the variety in contrast throughout the image. Where excess developer had dripped greatly a high contrast was created in comparison to the less heavy streaks of developer. The tone of my subjects skin was incredibly dark, but her eyes managed to stand out among the conflicting tones within the image. From this image I also decided to lower my exposure time to lighten the tone and bring out more of my subjects features.
For this image I used an exposure of 1 second, in hopes of creating a lighter tone with more definition and contrast between features. However unlike the image above I used a spray bottle of developer to bring my image to life. This resulted in a splattered and speckled effect with a heavy mass in the middle which has the effect of spilt water. The contrast throughout is quite level however the individual splatters have a darker tone than the mass in the middle. In relation to the effects of my shorter shutter speed I felt my subjects nose was more defined alongside her eyes, the edges of her eyebrows, the side of her face and the top of her lips. This contrasts highly with the image above as her eyes seemed to be the only thing that stood out. I loved the way in which the use of sprayed developer made it look like the image was coming apart and her eyes were dispersing into the drips coming off her eyes.
For this image I covered the acetate with tissue paper when exposing it for 1 second to white light. This resulted in the subject being aged extensively due to the rough texture created via the use of the tissue. On top of this I developed the whole image traditionally which allowed the whole of the face and all it's features to be heavily defined. The contrast throughout the image varied with it being lower on the right side and increasing gradually towards the left. This may have been because the right side was not fully submerged in the developer, however I really liked the effect the tissue created, ageing the picture.
To create this image I submerged the photographic paper in water with oil in, and placed the acetate between two plates of glass on top of the tray of water and oil. All my classmates had higher exposures than I allowing them time to blow into the tray of water to creates bubbles and ripples. My one second exposure created a predicament here as there was little time to effect the water by blowing, I came to the decision of starting to blow into the tray of water before I exposed the paper. I managed to create the image above, where you can see dark circles where the bubbles were and ripples where the water was moved. This mixture also lowered the contrast within the image and created a sort of double effect with there seeming to be two sets of eyes merging together. This created a sense of movement which I think this technique enhanced greatly.
Lewis Khan
Lewis Khan Response - School
In response to Lewis Khan I took a collection of photographs of different people with different roles throughout my school i.e Biology Technicians, Security Guard and Receptionists. Unlike Lewis Khan I did not take pictures of their faces as most of the people were not open to having pictures of them being taken, however I managed to capture a few side profiles and birds-eye shots in a few of my groups of people. In order to depict them without showing their faces I took pictures of the items that surround them on any ordinary day of work or items they use daily. Through pictures of their work possessions I hoped to show viewers what their occupation was. In the style of Lewis Khan I documented not just through their faces but their possessions, but unlike Khan I did not use film in my documentation.
Lewis Khan Response - Alfie
For homework we were told to take our Lewis Khan response further and out of school, I chose to document Alfie in a day in his life. I took pictures of him going through his everyday motions and also got shots of his face but none of which he was staring at the camera to uphold the natural atmosphere of my images. With him not looking at the camera it made the images feel more like they were documenting his life, as if he was unaware that I was there. I also took photographs of his possessions and items that surround him such as his tobacco, PS4, homework, laptop etc. Through these images I tried to tell his daily life and also the items that show his interests and the environment he lives in. Again unlike Khan I did not use film just still images, and unlike my first response I got more shots of my subjects face.
Exhibition - Fabrics of India
When visiting the exhibition 'Fabrics of India' at the Victoria and Albert Museum I stumbled upon a projected slideshow of images taken by indian photographer Manou from his collection 'wearabout'. This slideshow of images showed portraits (in this case full length photographs) of people in India and there street wear, I thought this coincidentally linked in nicely with our task of Portraiture. The whole exhibition was not about Manou and more about fabrics so when I got home i decided to look even deeper into Manou's work. I found it interesting how Manou interviewed each person he photographed asking them a bit about themselves, what they listen to, they're favourite hangouts and of course what they were wearing (brand wise). This was fascinating as it gave you a deeper insight into the photograph you were viewing. Below is a collection of some of the photographs I saw at the exhibition and some I found on his site:
Exhibition - La Metamorphose 2015
When visiting Paris, I came across a Art Exhibition that also had a lot of Photography within it, that related heavily to Portraiture. Among these photographers were Thierry Arensma and Jeff Maunoury below is some examples of both their work:
The framing and composition of Arensma's images, I believe is a key component to the sheer beauty of them. The use of monochrome is also interesting due to the fact that it defines and highlights the images more, increasing their tones and contrast. He has also shot a variety of people from young to old, which creates diversity within his images, also via the way the people are sat or stood varies, creating even more diversity among the photographs. I think the frame and use of monochrome ages his images making them unique and giving them an extra different element.
I found this French photographer's images interesting due to the fact he has captured faces of people from old to young (like Arensma). This close up of the texture of people's skin I feel relates to Myra Greene's work to an extent, as I think in a lot of these images the texture of the skin is quite a main focal point. Maunoury has also managed to capture a diversity of pictures when it comes to clothing, facial expression and colour, in some of his images working in the background to correlate with his portraits. His images also reveal a culture, which is incredibly different to mine which I also found really interesting and enlightening.
Rankin
Response to Rankin
In my response to Rankin I took photographs of my friends and family at Halloween to achieve the goal of eccentric make up featured in Rankin's work above. Whilst my images by have not included high fashion make up, I feel I still managed to keep make up a key element. On top of this I used photoshop to edit and crop my images and use the 'Drop Inner Shadow' option to give them a shadowed look like the images above, and as if the images are under the white foreground. I did attempt to cut out the shapes and do it physically but I found too much shadow was created, draining the image.
Yu Tsai
Response to Yu Tsai
In response to Tsai, I did not take my photographs in a studio but outside so the use of natural light gave the images a nice effect but meant they loss their high fashion factor. However like Tsai I use the theme of emotion and put the images in a grid I also put my photographs in a grid like Tsai. When editing my photographs on photoshop I chose to play around with the contrast and brightness to help define and highlight my subjects features to really focus on the emotions that are being displayed on their faces.
WHO - Myrte Voogt
My Response to Myrte Voogt
In my response to Voogt I used Letraset Promarkers - permanent markers that could draw on photographic paper. I printed my photos out on photographic paper then drew on them, keeping the basis of Voogt's techniques but also incorporating my own style. I used red, green, blue, black and yellow markers to create these images, choosing to keep some of them minimalistic and the others more bold and over the top. On some I drew objects on others I just drew lines and dots to create variety among my photographs. I did not edit these images on photoshop and used natural light to capture the images before I drew on them.
Experimentation
Before deciding on my final piece I decided to experiment with different ways of changing and adding on to portraits, inspiration arising from Arnulf Rainer and May Xiong. Below I have experiments in the darkroom using bleach and rust, drawing, scratching portraits, splattering paint on them and on the subjects and geometry.
Arnulf Rainer
Arnulf Rainer, is an Austrian painter, printmaker and photographer who is internationally renowned for his abstract informal art, despite his lack of artistic training. From 1948 to 1951 he produced Surrealistic drawings representing underwater scenes and mystical forms, rendering these fantastic images in pencil as a densely worked surface. Deeply suspicious of rationality, he explored the themes of dreams, madness and the subconscious; to these ends he co-founded the Hundsgruppe under the influence of French Surrealism in 1950.
My Response to Arnulf Rainer - Experiment 1
When creating my favourites I printed two of each of my photos on to photographic paper in case I didn't like my outcome. However I have decided to upload both versions of my photographs. Like Rainer I drew on my pictures that were taken in the style of rainer, but instead of just using crayon/pastels, I scratched my images, painted on them and drew on them with pastels. This variety gave each photograph I different style and all my edits to the photos stood out profusely due to the use of monochrome in the foreground photograph. I then scanned in my photographs and and uploaded them directly, I felt this method rather than photographing my final outcomes defined the texture of the resources I used. For me I felt this gave the image more levels and textures whilst still merging the contrasting resources into one. I looked at Rainer's photographs pulling inspiration from them when using pastels, but when I started using the paints I went for a random style, flicking the paint across the images and sometimes dabbing at them to create different shapes and lines. When scratching into the paper I found that if you scratched to hard the whiteness created would start going grey, so I made sure to scratch lightly and only once or twice to avoid the scratches going grey. For one of my images I thought it's composition looked a lot better upside down and also emphasised the pastels I used as a focal point.
Photographer and me
Further Experimentations
Esther Solondz - Rust Heads
Seung-Hwan Oh - Impermanence
Timothy Pakron - Silver Drips
My Response to Esther Solondz / Seung Hwan Oh / Timothy Pakron - Experiment 2
May Xiong - Other
My Response to May Xiong - Experiment 3
Final Piece
The two images above were created in the dark room using a process I was very familiar with - spraying developer. To create this random splattered effect I filled an empty detergent bottle with developer, so when normally you come to the step of putting your photo in a tray of developer I instead sprayed mine. The great thing about this effect is that you have no idea how it will turn out therefore every single image is original. By holding the paper up at different angles allowed for the developer to spread across the paper in bizarre and new ways (image on right) whilst leaving it to lay still created a more patchy yet controlled effect to the image (image on left). I also scanned both of these images onto photoshop and tweaked their contrast and levels to give them more clarity and tonal differentiation. I perceive this effect as a modern twist on a traditional form of developing photographs.
The final effect I used was bleach, which I had formerly used on a photo but felt it just destroyed it and didn't add much to it, thus I was apprehensive to try it again. However this time I knew when to remove the image from the bleach and felt more in control of the process as I could see and to an extent manipulate the process to my liking. Just to see what would happen I added a bit of food colouring to the bleach when applying it, which I'm not entirely sure whether or not it did anything. Nevertheless the result is as shown above, I found the fluctuating way the bleach travelled the paper was interesting, I also liked how it removed only small parts of the image - leaving them white - rather than massive parts of it which was a disaster I had already observed. I found the way the bleach effected this photograph more tasteful and accommodating of the composition of my photograph and the emotion of my subject.
Powered by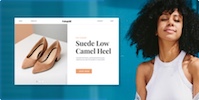 Create your own unique website with customizable templates.