---
Assessment @ A level
Create hybrid flowers on white paper and photograph
Present in drawers - victorian botanist(for exhibition display)
Dye in tea to give aged effect and carry on from earlier experimentations

Exam
Look at the work in another magazine
http://www.anothermag.com/art-photography/8031/silent-beauty-a-photographic-compendium-of-flowers​
look at the work of Leendert Blok and
Hatje Cantz and their work in the silent Beauties book consider taking pictures og plants and place a white backgrounf behind them and then experiment on the prints in the style of their work
19/04
Following our brief discussion today I have been on a visual journey....
Develop more saturated images into a kaleidoscope- a different form of manipulation, physically / digitally cutting up images....
This led me to
Alexander
McQueen fabric - look at the youtube clip from 1min 50secs....
.....Damian Hirst, butterfly wing collages
(similar effect with parts of real flowers or photographs)
Kaleidescope images also made me think of cell structures and microscopic, colourful samples of plants etc. I then started looking at ways that you could use inks and acrylic paint to build on your prints and give a cellular appearance. You could then photograph the outcomes as they change and create a Gif or enlarge sections.... I saw these paintings by Laura Gurton and looked up a techniques using acrylic washes and rubbing alcohol that could create cell type textures over your photos.
31/03
Subjects that are photographed need to be more interesting- colour etc. Use fake flowers for example. Background needs to have more contrast
for the foreshortened
piece to stand out.
Think of innovative angles
​Buried pics then ;
Stephen Gill 'Hackney Flowers': press real flowers into photographs. Rescan / photograph (through lighting gels?)- Wolgang Tillmans Truth pics
Look at the work and techniques by
AJAY MALAGHAN. Enhance the colour of the prints in Photoshop
02/02/17
Try and locate some more artists that you can put in to link to your visual practise
- Found 1 (Free People - Make Up Video) - upload embedded codes
​- Find another
Make sure to explain how lewis khan makes reference to the items that are around the person and how they become an extension of his personality.✓​
What is the relevance of Manifesto??✓
19/01/17 -GHolden
​South Wing
Clear visual links to artists ✓
Artist and Me ✓
Visual Brainstorms ✓
North Wing
Go back and edit final piece to improve final section - rewind to 40s/50s through pictures - beginning Beatles song??
Change George Michael bit to just of my mum and aunty

✓

End on a quote about fashion??? What is fashion? Power of fashion? What does it mean? Short summary via a quote.

✓
30/11 Powell
Crit feedback
More angles to break up lengthy monlogue

October Half term 2016
Write up your brief as a matter of urgency: sum up an era....?
Make more links between your style of editing and Lewis Khan.
Need to still make more use of the prep films
Grandmother and sisters. Look at alternative film makers to see how they present a monologue/dialogue. We saw this in Berlin:
http://www.smb.museum/en/museums-institutions/hamburger-bahnhof/exhibitions/detail/julian-rosefeldt-manifesto.html
​Could different eras be presented at the same time and co-ordinate over similar points? (I will explain, Ms P)
---
Revisit coursework
Portraiture:
Explore using chemicals- Chemigram (Saya) to create dripping effect / paint effect
http://www.pierrecordier.com/15.html and http://www.pierrecordier.com/20.html

Scan image into photoshop and add lines, invert colours etc.
Landscape
Remake the final piece making it more nauseating.
Overlap sounds so that it becomes overwhelming.
Photograph light trails and white noise, invert in Photoshop, add gradient maps etc to distort the colours. use these in your final piece.
12th April Verbal Feedback
Photograph melted dolls
Buy toy soldiers that are painted more realistically.
More realistic soldiers- shallow depth of field. Relate to the game idea and reality of war.
​
The theme that I am investigating for the exam is:
Transforming objects via melting
To develop my ideas further I need to:
Melt different types of plastic toys and either photograph them close up (e.g. portrait) or place these objects in different landscapes to create a different scene (e,g a battlefield).
​Photograph
:
Barbie- destroyed
More realistic soldiers- shallow depth of field. Relate to the game idea and reality of war.
(
A successful project should have at least 6-8 sets or stages of development since you chose your preferred strand. Do you have to organise a particular shoot, studio time or borrow a particular piece of equipment to be able to photograph the images you need?)
Research:
Chapman Brothers
David Levinthal- define the techniques he use s to give the illusion that the figures are life size.
(Do you need to find a relevant photographer to support your current development? Do you need to recap your development through a 'development trail' or 'artist and me review'- see below? Is there a relevant exhibition?)
Annotate
:
(Annotate all set tasks, clearly linking them to the exam theme. For the development of your own themes make sure you clearly state your intentions, How it either links to the theme or you previous development, what went well, even better if and what is next)
Verbal Feedback (18/3/16) gholden
Michael Landy & Simon Ward
Melting plastic toys and scanning them
Melting a variety of toys together to create a 'hybrid'
Photograph and scan
Verbal Feedback (16/3/16) mpowell
Melt plastic soldier in plastic cup.
Melt soldiers to create a lattice.
Verbal Feedback (9/3/16) gholden
​Focus on the object and the result. Edit flames onto unburned images, photograph blue flames from hob onto objects.
Before and after
Verbal Feedback 3/3/16 - Gholden
Develop your fire strand further but think about the colour of the object you are buring and also place them agaisnt a coloured background. Consider what flammable liquid you are using try different types essentially you want to burn the liquid appose to the object. Also consider the outcome of fire what it does to the object does it leave it melted and twisted does this create an interesting outcome.
7th January 2016
Verbal feedback
Look at creating bright visual giffs using florecent colours and the black and white images that have already been tried out on paper
http://jakefranksalevelphotography.weebly.com/unit-2.html
experiment with the glitch process with the aim of cretaing difficult images to look at and experiences
http://dskphotography.weebly.com/practical-response.html
http://ivotodorov.weebly.com/unit-4-exam.html
Make sure that your ideas are clear and are explained through out
Your Personalised Learning Checklist in your sixth form booklet will track your progress inline with the assessment requirements. This page is a place for your teacher to comment on individual pieces of work, set targets and give you a summative assessment at the end of a project.

Targets:
Please make a note below of general targets below in GREEN over the course of the year

---
Teacher Feedback (most recent feedback will always be at the top)

Portraiture

3 strands

Rankin response
3 emotions in one
Drawing on images- Arnulf Rainer
4> May Xiong

​Emotion and drawing on images.

http://libbygreenwood.weebly.com/portraiture.html

http://frankieirvinea-level.weebly.com/u1-portraiture.html

TBC - Another set of observations, maybe more inclusion of the body
Experiment with bleach, rust, fire (Lucas Simoes), more paint, black oil paints, wire wool, spray paint etc.
Could have image in the centre of a piece of paper to allow spray paint, for example, to drip.

Foundation
End of year target grade: B
Project grade: A-

An excellent start to the course. Tasks have breadth and depth and frequently go over and above the learning intention. Having said that tasks at the end of the project lack the attention of earlier pieces having a detrimental effect on your overall mark. Make sure that you are explicit in your description and analysis or the camera based tasks.


12th January 2015
Southbank - 2 more pictures under glitch (in total 6), 1 more gif with glitch (in total 3), process, annotations, reference to photographer
Disneyland - Take and upload pictures of photos on paper with process, process of fluorescent gifs, glitch the fluorescent gifs with process (3 in total), annotations, reference to photographer
Final Piece - Day to Night images of Disneyland Castle, with glitches as a gif with noise on top such as tinkling noise (fairy magic like) and broken noise like static and people queuing (TextEdit & iMovie),
Powered by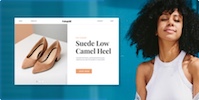 Create your own unique website with customizable templates.