| | |
| --- | --- |
| Photography Heroes | Please click on image of a hedgehog on the second slide to view the video. |
Leaflet
Curatorship Task - Draft One
Introduction
Room 1: BEN WATTS
Watts was born in London, England 1967.
He was a student at the Sydney College of Arts from 1985-1990.
He started his photographic career in Australia as a photographer's assistant but started taking on his own commissions.
Fascinated by American hip-hop culture he came to New York in 1990 and started documenting urban youth in the streets and clubs.
He has shot for Australian Elle and Vogue and since moving to New York in 1995 he has done advertising campaigns for Nike, Jockey, Polo Ralph Lauren , Sony Music and many more.
His work has been published in GQ, Rolling Stone, Vogue, Elle, which are only a mere few among many other well known magazines.
At the same time he has contributed to several group exhibitions in New York including 'Art in Photography'.
---
Room 1: OWEN HARVEY
Owen Harvey is a photographer based between London and New York
He is known for his photography in youth and subculture, documenting individual identity and social groups
Harvey's work has been featured in The Photographer's Gallery, Vice, i-D Magazine, Darwin Magazine and The British Journal of Photography
Editorially he has captured images for Farah Menswear, Fred Perry, Time Magazine and Financial Times Magazine
He has won many awards between 2012 and 2015, such as Royal Photographic Society Touring Exhibition (2015) , Magnum Photos & IdeasTap Award (2013) and CREAN Graduate Showcase Award (2013)
---
Room 2: ANITA CORBIN
Corbin began photographing in the early 80s with her series 'Visible Girls'
She graduated from the Royal College of Art and was finalist in the Sunday Times/Nikon scholarship of 1981
She spent 15 years covering 'human interest' stories for The Sunday Times and The Observer
She has been commissioned by Time Out, the RA magazine, Design, Elle and New Society
Her portfolio consists of award-winning documentary work for housing charities, health trusts and the British Council
​Editorially she has a portfolio of images of Bob Hoskins, Joely Richardson, Peter O'Toole, Alan Bennett, Bono and Mica Paris
She also founded the website 'First Women' that looks at feminism through photograph, looking at women in the UK who were 'first' in their field of achievement
---
Room 2: JANETTE BECKMAN
Beckman is an English documentary photographer born in London and living and working in New York.
She discovered art in her secondary school King Alfred School in Hampstead, then spending three years at London College of Communication studying photography.
Her career began when she started photographing the punk scene in England and New York in the 70s and 80s.
Beckman was prolific from the beginning of her career as she was widely published and continues to be, as she photographs new bands and other subjects.
She has four books that explore music and cultures from 1977-1983, rap and hip hop stars, hispanic gangs and race predominantly in the end of the 20th Century.







---
Room 3: SONYA KYDEEVA
Kydeeva was born in Moscow, Russia in 1988.
She belongs to the generation whose adolescent years coincided with the collapse of the Soviet system, Russia becoming more western in the process.
Kydeeva's photography is unique as she is friends with her subjects rather than being just an observer.
She is inspired by Russia as she is deeply rooted within her country's background.
She is interested in language, history, space, people and culture.
She has made photography books, photographs for Dust magazine which is where a lot of her work is displayed.
Dazed magazine refers to her work as photography of 'Contemporary Russian youth culture in an area of artistic experimentation.'
---
Room 3: SIMON WHEATLEY
​​​
Wheatley dallies in film and photography
He has 8 films on his portfolio based in London, Hong Kong and Calcutta
He is author of the book 'Don't Call Me Urban! The Time of Grime.', documenting London youth from 1998 to 2010
His second book is called 'Liberal Limits' a documentary of sporadic stays in the city of Amsterdam
He also documented the suburban riots of 2005 in France
He is currently engaged in a long-term documentary project in India
For future projects he has began experimenting with music for his films and digital editions
Wheatley travels a lot for his photography and his projects are captured over a long period of time
---
Final and Printed Copy of Curatorship
Powered by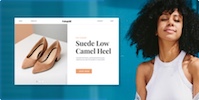 Create your own unique website with customizable templates.